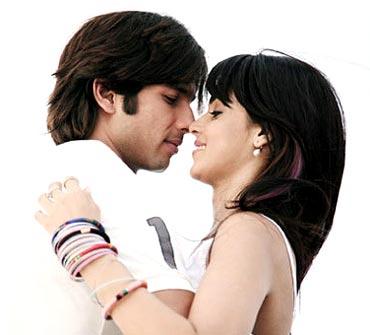 G
enelia D'Souza and Shahid Kapoor have been signed in to endorse Colgate toothpaste, and take on rival brand Pepsodent's Shah Rukh Khan.
'Loads of ppl alwys thought n mst often insisted dat I shud hv bn d face of Colgate n yes,I am d new brand ambassador 4Colgate n proudly so,' Genelia tweeted.
The two have already shot for the ad, which will also feature Indian cricketers like Virender Sehwag, Gautam Gambhir and Zaheer Khan.
Will this new team make you brush off SRK's